The Winner of this week's Caption my Freaky Photo #5...
I couldn't decided between cat and THUNDERCAT - hey they're both feline! I just realised that as I typed their names together. Well done kitties. Email me at info@redpepa.za.net , send me your physical addresses and I'll be sending you a wee something.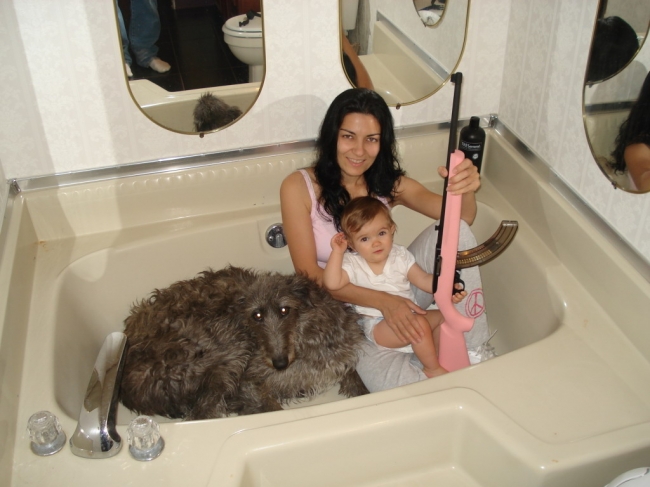 "Our emergency plan for dealing with the dreaded wombles eating pink aliens - bath tub, pink alien elimination gun - all to protect our womble" - cat
and
"When all hell breaks loose, we'll use this tub as a bunker...the dog should feed us for months" - THUNDERCAT
You guys out-did yourself this week. I can't wait for the next one. Be sure to come back on Tuesday for #6.